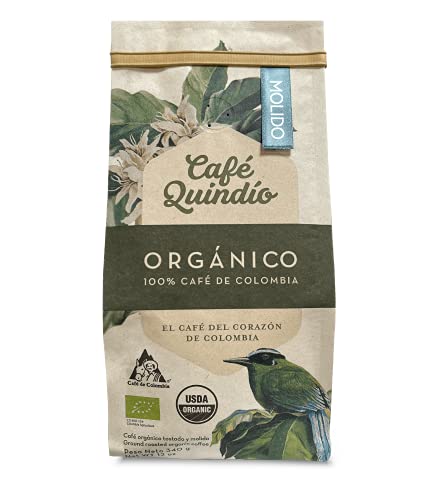 Cafe Quindio Organic Ground Coffee 340 g / 12 oz / 0.8 lb., Medium Roast 100% Organic Colombian Arabica Coffee, Handpicked free of chemicals and synthetic pesticides, Biodegradable Food Bag.
---
Brand: Quindio coffee
Color: Beige
Features:
Organic Colombia Coffee
Medium Roast Beans
Whole Beans Coffee
Binding: Office Product
Details: This is an environmentally friendly Cup of Coffee!!   - Chemicals and pesticides are replaced by organic fertilizers by putting vital nutrients back into the soil.   - We work with producers of 100% Arabica Organic Coffee from Colombia.   - We are the only roasters of Quindio with national and international certificate to process Organic Coffee.
EAN: 7702728230426
Package Dimensions: 7.1 x 4.5 x 2.2 inches
---
Share this Product
---
Other Brands