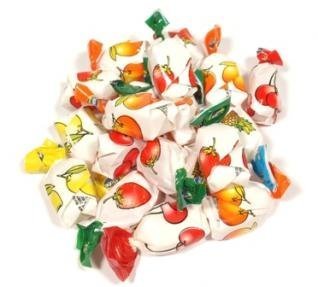 SweetGourmet Arcor Fruit Filled Assorted Bon Hard Candy, 2 lb
---
Brand: SweetGourmet
Color: Assorted
Features:
Country of origin: Argentina
Flavors: lemon, strawberry, orange, pineapple and cherry
Net wt.: 2lb
Thin outer shells melt quickly in your mouth
Binding: Grocery
model number: 4187
Part Number: 4187
Details: Fruitfuls-Hard candy shell filled with a soft fruit "pulp".. It is easy to use. A good quality product.
EAN: 0773821233314
Package Dimensions: 9.6 x 7.8 x 3.6 inches
---
Share this Product
---
Other Brands