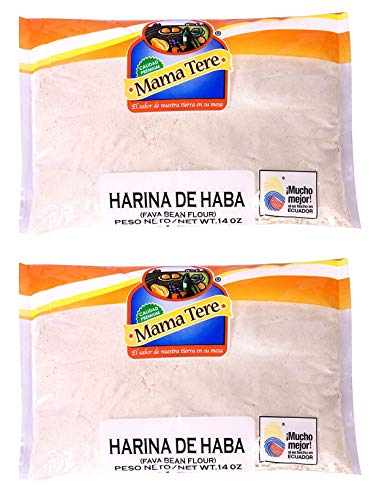 Mama Tere Harina de Haba 2PK/14 oz
---
Brand: MAMA TERE
Features:
Ideal to be used as a base for soups, creams and tortillas.
High calcium
Its consumption is ideal for pregnant women, children and the elderly.
100% Natural
Details: Mama Tere, Bean Flour, is characterized by being rich in carbohydrates and calcium, its consumption is recommended in elderly and children, in the kitchen with multiple uses as an ingredient in soups, washes and creams. Due to its high content of folic acid, it is also recommended to be consumed during pregnancy and during the growth stages of the child. It is also useful for removing fat from the arteries and lowering the cholesterol level.
EAN: 0853394001074
Package Dimensions: 10.5 x 3.5 x 3.5 inches
---
Share this Product
---
Other Brands