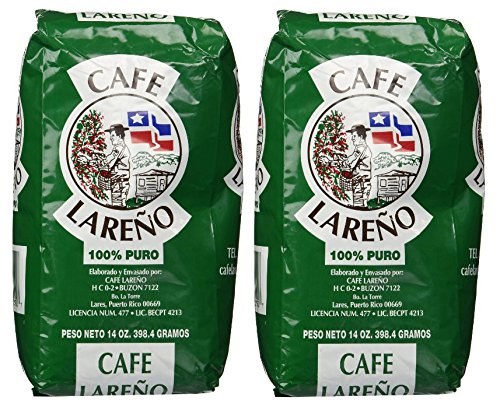 Café Lareño Ground Coffee Puerto Rican Coffee 2 Bags of 14oz. Each
---
Brand: Lareño
Color: Dark Brown
Features:
2 Bags of 14 ounces each of Cafe Lareno
100% Pure Ground Puerto Rican Coffee
Includes 2 Envelopes of Sason Accent Seasoning
Come have a taste of coffee from the mountains of the rain forest!
Details: Café Lareño is a family business dedicated to fostering the coffee industry in Puerto Rico, here we use all phases of preparation of the product. This includes from the picked coffee trees to then pass it to the area of benefit where we process the grain and leave it ready for toasting, grinding and packing in flour so that our consumers can enjoy the pleasant taste. Includes 2 envelopes of Sason Accent Seasoning.
Package Dimensions: 7.6 x 6.4 x 2.4 inches
---
Share this Product
---
Other Brands