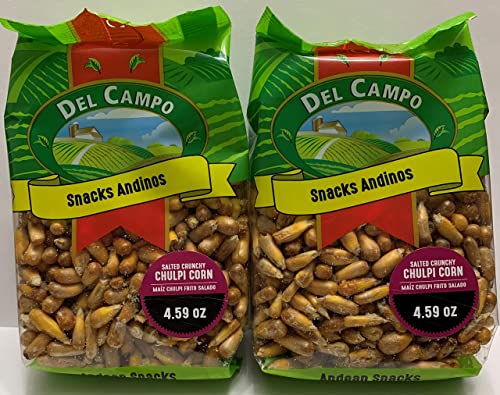 DEL CAMPO Andean Snacks | Salted Crunchy Chulpi Corn | Maiz Chulpe Frito Salado | 4.59 oz. | Pack of 2 | Product of Peru
---
Brand: Del Campo
Features:
DEL CAMPO Salted Crunchy Chulpi Corn. Snacks Andinos Maiz Cancha Chulpe Frito Salado
4.59 oz. | Pack of 2
Ingredients: Chulpi Corn, Palm Oil, Salt
Product of Peru
Details: Chulpe Corn is a common snack in Peru, an important side ingredient and widely used in the famous Peruvian cuisine, they do pair very nicely with a cold beer.
EAN: 7751227002379
Package Dimensions: 7.8 x 6.7 x 2.0 inches
---
Share this Product
---
Other Brands