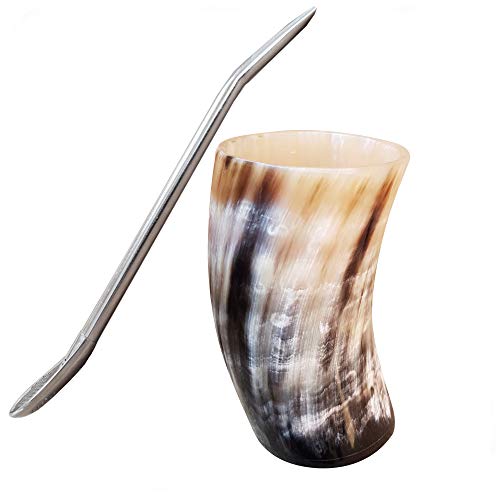 Gaucho Bruno - Terere Starter Kit | with Guampa Cup | Stainless Steel Bombilla |Paraguayan Style | Perfect for tereré
---
Brand: Gaucho Bruno
Color: Mate+Bombilla
Features:
✅ Paraguayan Style
✅ Starter Kit
✅ Comfortable size to hold
✅ Traditional
✅Can boost energy
Details: Gaucho Bruno - Terere Starter Kit Contains: Guampa cup + Stainless Steel Bombilla Gaucho Bruno High Quality Materials Easy To Clean
•Paraguayan Style Mate cup: A Guampa mate, made from a bull's horn – very traditional in Paraguay for drinking Yerba Mate Tereré style! Bombilla (Straw): Economy Stainless Steel Small Bombilla. Classic spoon design with a wide filter and curved mouth piece for comfort of use.
EAN: 0016463977209
Package Dimensions: 5.2 x 5.1 x 5.1 inches
---
Share this Product
---
Other Brands